"

Harper has so much musicianship in him that it just leaks out all over the place."
— The Times
"

If anything Nick Harper is the closest thing we've got to Lewis Carroll. His songs are the musical equivalent of Carroll's Looking Glass, peer through and you find a fantastical, magical world. Not always sugar sweet but forever different."
— Maverick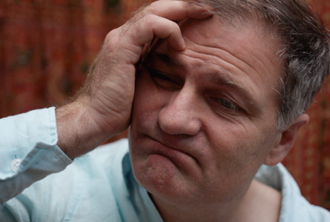 As 2020 got about its reckless mischief and with a year of gigs postponed, Nick retreated to the studio. The resulting album couldn't have been more of a great escape in every way. Phantastes is an ethereal dream realm of an album that explores the parallels of the seminal fantasy novel of the same name by George MacDonald and the beginnings of Nick's own love story from 1982. Totally divorced from 2020 in time and space, the album has been enthusiastically received by fans seeking a temporary refuge from the here and now.
Continuing his recent predilection for the spoken word, Nick cemented the bond between his music and the aforementioned book by recording an audiobook of Phantastes, with musical interpretations of George MacDonald's poems and songs contained therein.
"

Betjemen with a guitar"
— Guitarist Magazine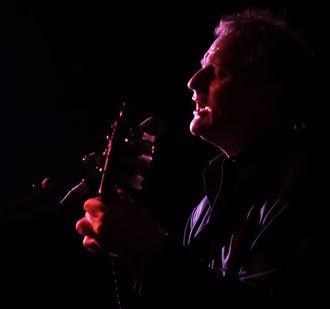 Nick's other recent work has seen him appear in the studio alongside Lana Del Rey playing on her cover of Leonard Cohen's 'Chelsea Hotel no 2',  as well as featuring on recordings by Newton Faulkner, Steven Wilson (Porcupine Tree), Dizzee Rascal and Calvin Harris, The Levellers and more recently with  composer Marius de Vries (La-La Land) on the Apple film 'Coda'
After 11 studio albums, 3 live CDs, 2 EPs (including Instrumental, a stunning display of his guitar talents) and a rockumentary style DVD 'Love is Music'. Nick's work is still as fresh and vital as that of his first solo release in 1994 but as evidenced by his highly personal 2020 album Phantastes, he still has time to sing about the most important things in his world - family, friends, love and life.
"

My musical discovery of 2016!" - Tom Robinson
— BBC6 Music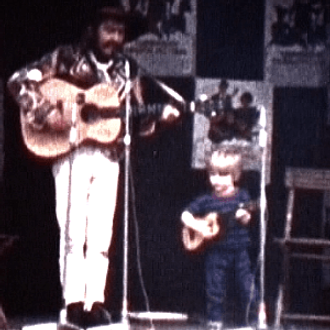 Son of  legendary UK singer-songwriter Roy Harper, Nick was born in London and raised in Wiltshire. Having played the guitar from the age of 10 and surrounded by the likes of Keith Moon, Jimmy Page, Robert Plant and Dave Gilmour as he grew up, it was no surprise when Nick made his recording debut on his father's Whatever Happened to Jugula? in 1985. 
Nick's talent and energy entranced Roy's fans and it was inevitable that he would begin touring and recording in his own right. The 1994 EP Light at the End of the Kennel was swiftly followed by his powerful 1995 debut long player Seed prompting The Independent to describe him as "hugely talented".